Want to bring your business idea to life with a proven step-by-step framework to
help you develop, test, and validate your business idea?
Now, you can - with Yoobee.
Our proven step-by-step framework will help you develop, test, and validate your business idea.
The ability to reinvent your business in the face of changing market circumstances is more valuable than ever.
It's time to innovate and turn your idea into an abundant one!
Mike Hutcheson - course creator


Mike has spent most of his life working out what makes people tick and figuring out what they want and why.
He is an Adjunct Professor at Auckland University of Technology, teaching Innovation and Entrepreneurship. He is a Fellow of the Chartered Institute of Marketing and has a Master of Philosophy degree (1st Class Hons) – his thesis was on the Alchemy of Innovation in New Zealand business.

He co-founded leading advertising agencies; Colenso BBDO and Hutcheson Knowles Marinkovich, culminating his advertising career in Auckland as Managing Director of Saatchi and Saatchi. He is a director of a number of private and public companies.


Mike has written five books, including his latest "sort Your Shit Out" on creative ways to reinvent yourself post Covid. He is a regular television guest and commentator. He has written humour and innovation columns for newspapers and magazines and has been named Business Columnist of the Year in the Magazine Publisher's Awards.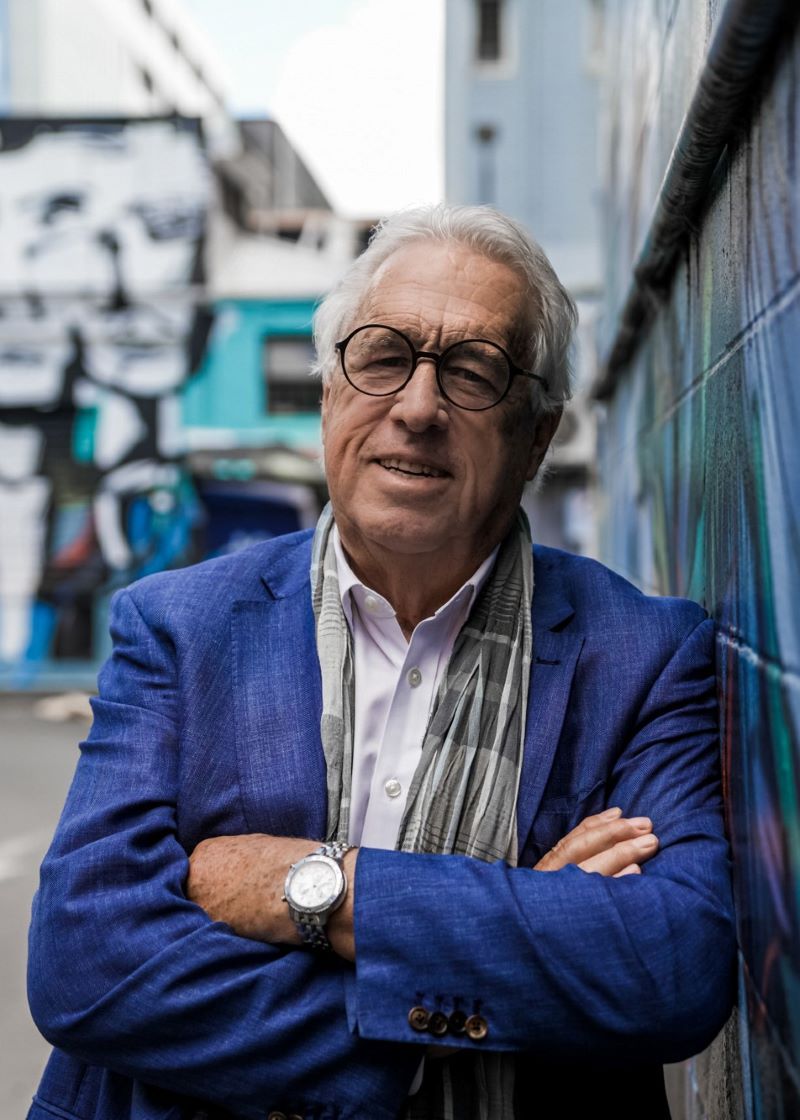 Frequently asked questions
Your label
Here is what you get with our courses
Fashion and trends basics. Get synced with latest trends.
Make up masterclasses. All the styles you'll need.
LearnWorlds is the best learning platform I found so far. I was pleasantly surprised with the possibilities.
Josh Stobbard
What Others Have To Say About Mike
Sir Graeme Dingle and Jo-anne Wilkinson, Lady Dingle
"The man called Hutch is one of the treasures of New Zealand – he is inspiring, funny, innovative, sexy and widely talented. He's a writer, an artist, an entertainer, a creator. He has supported the Foundation for Youth Development and Project K for many years both as trustee and through leading strategic planning sessions. His broad experience and quick mind have assisted us to be at the leading edge of child and youth development. With Hutch in our board meetings we never fail to laugh and yet still get the business done. We love him."
Owain John
"If you want to embrace some bravery and think about things in a different way, then go for it! I'm so grateful for the wisdom, the stories and the advice I gained from doing this course. It helped me to think differently about the direction I want to take my business and how we can grow."
Dr Deb Shepherd, University of Auckland
"Hutch is a great speaker – entertaining, stimulating, challenging and above all relevant and engaging in a range of areas including creativity, innovation, and thinking about business and ways of 'doing' business differently. Mike's passion, humour and delightfully provocative world view is ever present and engaging."